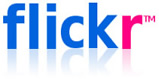 Worcester's Peregrine Falcon Flickr Groups
We have four Worcester Peregrine Falcon Flickr Groups (2008, 2009, 2010 & 2011) We have focused on trying to make this site more community friendly and encourage co-authors (bloggers) and photo enthusiast from the general public to contribute to this Peregrine Falcon Website, which is proving very popular. Flickr also allows us to hotlink images from the Peregrine Falcon Flickr Groups so they display directly into our own website, making it easy for you and us to add your own personal photos to this website and share with the rest of the community if we think they are relevant and good quality. The links to the four Flickr groups are below.
We also welcome screenshots taken directly from our web cameras. Instructions for the best way to do this are below but may vary slightly depending on the web browser you are using e.g. Firefox, Internet Explorer or Safari etc.
Right Click on the web-cam image and select "Save Picture/Image As..."
Choose a location on your computer's filing system to save to that location
Simply upload to your Flickr account
Add image to the relevant Flickr group (Further info)
What is Flickr?
Flickr is the largest image hosting website on the Internet. It is an online community platform site; and in addition to being a popular Web site for users to share personal photographs, the service is widely used by bloggers as a photo repository. As of November 2008, it claims to host more than 3 billion images.
Flickr (run by the Yahoo group) is free to join and sign up and allows you to upload and manage your images. It also allows you to join specialist groups and add your own photos to a pool of existing related photos by other members! Also for a small fee you can upgrade to a Pro account which gives you unlimited storage! For comparison of the two different accounts please visit this Flickr page. If you use BT Total Broadband as your ISP (Internet Service Provider) you automatically qualify for a free Pro Account.
N.B. Please make sure that you add photos that you may have to the correct year group! We may remove any photos that we think that may not be relevant to the appropriate Flickr group. Please do not add images other than images of the Worcester Peregrine Falcons otherwise they may be removed without warning.